Invasive Plant Control, Inc. employees are licensed and certified through your state department of agriculture prior to conducting any chemical treatments.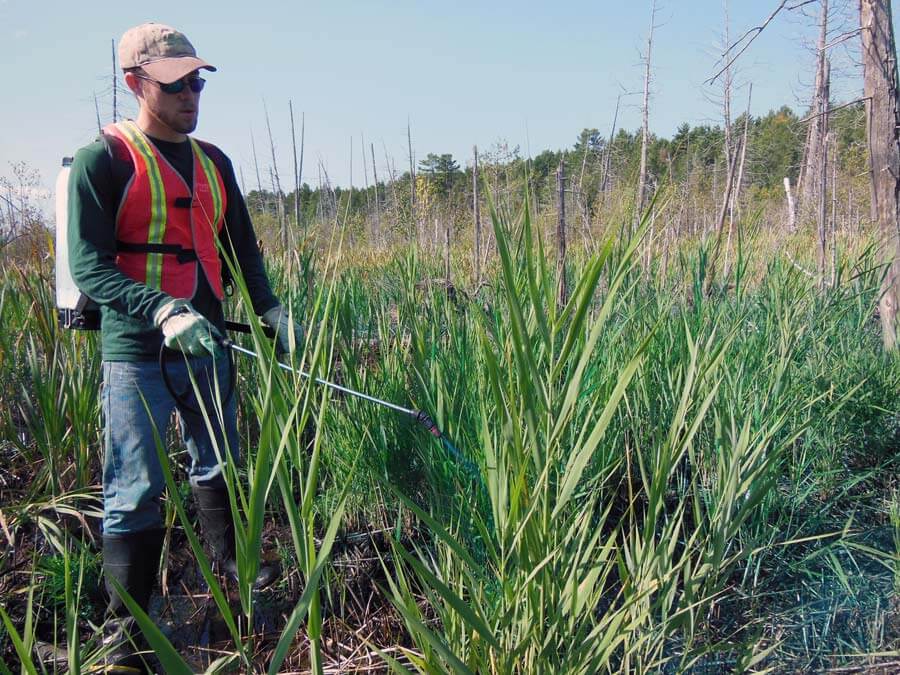 IPC can apply chemicals with several tools which are determined by the need for selectivity on the worksite. The following are just a few of the tools IPC uses when working in sensitive areas:
Backpack sprayers
ATV's with 40-gallon tanks
Gators with 100 gallon tanks
150 gallon track sprayers with 300 foot hoses
Tractor mounted sprayers
Hand sprayers
Injection guns
Helicopter spraying (sub contracted)
Prior to using any herbicides, a detailed analysis of the chemical components of the herbicide and its effects on the environment are considered. An impact assessment is conducted which determines whether the ramifications of chemical control override the pitfalls of biological pollution (or invasive plants). Strategic alliances with chemical manufacturers provide inside knowledge of methodologies used to test herbicides effectiveness and safety.