In Memory of Les Mehrhoff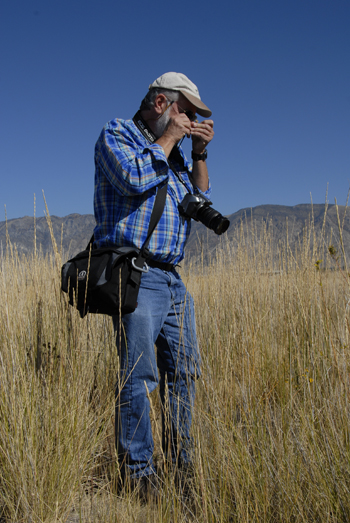 Leslie J. Mehrhoff, 60, passed away suddenly on Wednesday, December 22nd 2010 at his home in Willington, Connecticut. Born March 16th, 1950 in Morris Plains, New Jersey to Leslie and Jessie Mehrhoff, he leaves behind his beloved wife, Olga; daughter, Jessie; and field-dog, Moxie. Les received his B.S. from New England College in Henniker, New Hampshire. He went on to receive his M.S. and PhD. from the University of Connecticut in Storrs. Before retiring in July of 2009, Les worked for the Department of Ecology and Evolutionary Biology at UConn as the curator of the George Safford Torrey Herbarium.
A naturalist, he sought involvement in organizations including, but not limited to, the Connecticut Botanical Society, New England Wildflower Society, and the Torrey Botanical Club. He also participated in various committees such as the Arnold Arboretum at Harvard University, CT chapter of The Nature Conservancy, The CT Invasive Plant Working Group, and served as one of the Invasive Plant Atlas of New England Project Managers.
Les was also a champion in the defense of all living things, from releasing insects found indoors to the safety of their natural habitat, to eradicating invasive species through his teachings and field work. As an avid fan of the UConn Men's Soccer team, Les could be found proudly cheering from the stands.
Les' legacy will be carried on by the many people he inspired and befriended. A celebration of Les' life will be held in Storrs, CT at a later date. In memory of Les, please perform an act of kindness for the preservation of our environment.
---
We are also collecting "memories" of Les from his many friends and colleagues. For those that are interested, please take the time to write an account of a time or meaningful event you had with Les. You may want to include photos or scans with your memory. It can be as short as a sentence or as long as you wish. Once compiled we will be formatting and printing a book in Les's memory so that whomever wishes can read and fully understand the impact Les had on so many lives. You can type this, or write/scan and send as a PDF. Please personalize as much as you wish and send to Steven Manning at stevemanning@mindspring.com Olga and Jesse think this would be a wonderful tribute to remember Les by and offer them insight into the impact Les had on so many of the people they only heard about.