Employment Opportunities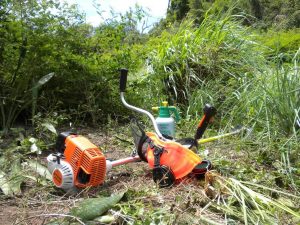 Invasive Plant Control, Inc is currently looking to fill both part time and full time positions.
Every year no less than 10 college interns are hired to work on traveling teams from late May to August. Please review the job descriptions thoroughly and if interested, submit a cover letter and resume.
IPC is also currently seeking full time field technicians. Please read through the job descriptions before submitting your cover letter, resume and request for an interview.
Volunteers
IPC works with various nonprofit groups throughout the United States. The most valuable resource for long term maintenance of invasive species is volunteer groups. If you or a group you are affiliated with is interested in donating time to a nonprofit group or agency in your area, please contact us. We will be glad to provide you with some resources