December 13th-16th, 2022, Nashville, TN
Innovations in Invasive Species Management Conference and Training
We welcome everyone back to the Gaylord Opryland Resort and Convention Center in Nashville, TN for the 5th annual 2022 Innovations in Invasive Species Conference.
We invite you to join us for the fifth annual Innovations in Invasive Species Management Conference Training to be held in Nashville, TN December 13th-16th, 2022 at the Gaylord Opryland Resort and Convention Center in Nashville, TN.   2017, 2018, 2019, and 2021 were great successes with land managers coming together from throughout the US and overseas.  The conference hosts people from throughout the US and World looking for new techniques and inspiration from successes to manage a wide range of invasive species We are working to include more animal, marine, and insect content as well this year. Be ready for some exciting new topics and demonstrations in 2022.
As we prepare for the 2022 Conference, please consider presenting.  If you would like to present an oral presentation or a poster, demonstrate equipment, or reserve a vendor space, please see below for directions.  Otherwise, if you have any questions please give Steven Manning a call at 615-969-1309 or send an email at steve@ipc-inc.org.
What's the topic this year?   WHY do we manage invasive species?
Gaylord Opryland Resort & Convention Center
2800 Opryland Drive
Nashville, Tennessee 37214 USA
website
room reservations
Invasive Plant Control, Inc.
PO Box 50556
Nashville, TN 37205
P: 615.385.4319

Outstanding Speakers from Around the World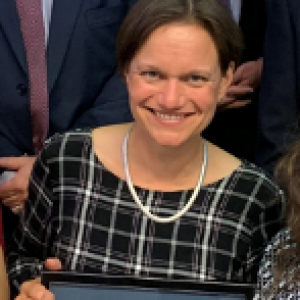 Dr. Tanja Strive, Principal Research Scientist with CSIRO Health & Biosecurity will discuss the Biological control of rabbits in Australia – 70 years of landscape-scale management of a vertebrate pest.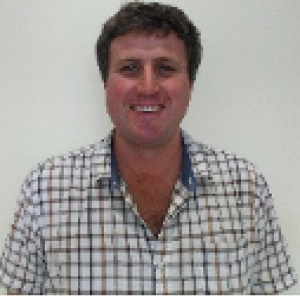 Iain D Paterson, Senior Researcher, Centre for Biological Control, Department of Zoology and Entomology, Rhodes University, Grahamstown, South Africa.  Mr Paterson will be sharing his experience with  "The Working for Water programme: invasive plant control and poverty alleviation"  The aims of WfW were to protect ecosystem services, such as water resources and rangeland productivity; protect indigenous biodiversity; and create employment for disadvantaged and impoverished people.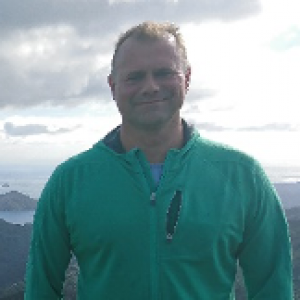 Professor Dan Tompkins representing Predator Free New Zealand will share Predator Free 2050 – progress to date and future strategy"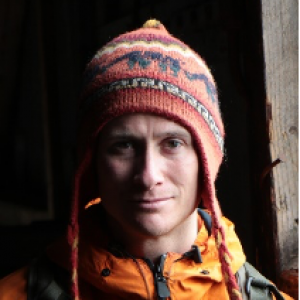 Dickie Hall, Operational Logistics Manager, RSPB Gough Island Restoration Programme SGHT Habitat Restoration Project, South Georgia Heritage Trust will provide an update on the ongoing "SGHT Habitat Restoration Project – The World's Largest Rodent Eradication" and "RSPB Gough Island Restoration Programme – Saving the Tristan Albatross".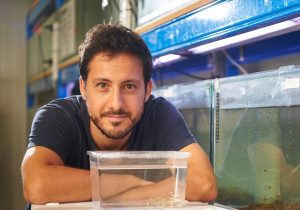 Dr. Giovanni Polverino, Research Fellow, School of Biological Sciences, Monash University, Melbourne, Australia; Research Fellow, Dept. of Ecological and Biological Sciences, University of Tuscia, Viterbo, Italy; and Adjunct Research Fellow, School of Biological Sciences, University of Western Australia, Perth, Australia will talk about "The value of bioinspired robots to reveal the evolutionary and ecological vulnerabilities of invasive animal species".
Brief biography
My expertise lies in behavioural ecology, evolutionary biology, and ethorobotics (using bioinspired robots to study animal behaviour). I gained my PhD in life sciences from the Humboldt University of Berlin (Germany) for my advances on the causes and consequences of behavioural diversity/plasticity in animals, especially highly invasive species. I have worked in Italy, the US, Germany, and Australia, and most of my results have appeared in high-impact international journals and have been reported widely in the popular press. My most significant contributions to behavioural ecology and evolutionary biology have leveraged my expertise in these fields and, by collaboration, the use of bioinspired robots to uncover causes and consequences of behavioural variation in fishes.
Fishes and robots
I designed the biological components of bioinspired robots to mimic specific characteristics of fishes, enter their social groups, and interact with live fishes in real time, offering a precise, customizable, and consistent approach to study animal behaviour that cannot be emulated with traditional methods. I have achieved proof of concept for the first bioinspired robot that selectively repels invasive mosquitofish (Gambusia holbrooki) and simultaneously attracts a non-invasive fish species, providing unambiguous evidence that robots can be designed to induce diverse reactions across species. I recently led an international team of biologists and engineers to use for the first time a biologically inspired robot for unravelling the ecological and evolutionary vulnerabilities of mosquitofish—impairing health, reproduction, and ecological success of the pest. Our multidisciplinary approach offers conceptual and technical advances that fill critical gaps in experimental biology and ethorobotics, opens the door to new opportunities for targeted experimental analyses at a larger scale, and provides the scientific foundations for informing and refining biocontrol practices.
Effects of environmental changes on cryptic insects
My lab has recently welcomed an Australian-native stick insect (Onchestus rentzi) as a new model system, to study the interplay between predation risk, camouflage, defensive behaviour, and life history in invertebrates. Our research aims to test whether changes in the environment, that cause individuals to be less matched to the colouration of their background, are also likely to alter the behavioural repertoire of these animals. I will talk about how changes in perceived vulnerability can alter the phenotypes of these cryptic insects via behavioural plasticity, whereby surviving strategies depend on the level of background-body colouration mismatch.
Thanks for considering registering for the 2022 Innovations in Invasive Species Management Conference in Nashville, TN.   Due to COVID, the number of participants will be down this year but unless circumstances change, we do intend to host the meeting, even if only a small number choose to attend.
Our meeting room where talks will be held is 3500 square feet and we will space out seating.  The atrium adjacent to our meeting space is 4.5 acres and there are two other atriums that connect equaling about 9 more acres of elbow room inside the hotel.
With regards to COVID protocol, we are taking several steps to enhance the safety of the participants.
We will request that all participants take an at home COVID test the day of departure to Nashville.
Person-to-person contact has been minimized for event organizers and staff during the planning process through the use of virtual planning sessions, limiting potential contact
The conference facility is providing larger meeting rooms this year that we can spread out in for the on-site presentations.
The first day will be indoor presentations and day two will be completely outside at Nashville's 3,000-acre Warner Parks.  We are asking that attendees be flexible with the schedule this year.  While the indoor and outdoor sessions are scheduled as mentioned above, if rain or weather becomes an issue or is forecasted for the outdoor day, we will flip the indoor and outdoor session days.
On day two we will have a full day in the field at Nashville's 3,000-acre Warner Parks, visiting their Invasive Free 2027 program and the equipment being used and projects that are underway.
Hotel will clean surfaces with soap and water before using an approved household disinfectant. Clean and disinfect commonly touched surfaces like tables, doorknobs, light switches, countertops, handles, toilets, faucets, sinks, or items distributed to attendees before the event using CDC and/or WHO cleaning and disinfecting guidelines.
Meals provided will be prepackaged for distribution
Access to handwashing stations with soap and water or hand will be available throughout the hotel and meeting space. Attendees will be required to use hand sanitizer or wash hands upon entering and exiting your venue, exiting bathrooms, after disposing of waste, and after consuming food.
When not wearing a recommended face covering, event-goers should cough or sneeze into a tissue or their elbow, not touch their face, and then wash their hands.
With acres of open space, the Opryland Hotel's atriums allow for plenty of breathing room
Hotel staff and event-goers will be required to stay home if they have recently experienced COVID-19 symptoms, have recently been diagnosed with COVID-19, or have recently had contact with a known or suspected COVID-19 case.
We are offering a full refund up to the start date of the conference for registrants that have to change their plans
EXHIBITOR OPPORTUNITIES
Read below for exhibit options.
All Table, Nonprofit and Booth Exhibitors will receive the following benefits:
Logo placement on conference website
Name and logo displayed in conference program
Exhibit booth or display table space
One full conference registration
Logo placement on conference website
Booth Exhibitor: $1,250
A draped, 10' x 10' exhibit area, with one clothed and draped 8' table
A second full complementary registration
Table Exhibitor: $900
One clothed and draped 8' table plus 2 chairs
Nonprofit Exhibitor: $400
Same benefits as regular Table Exhibitor
SPONSORSHIP OPPORTUNITIES
All Annual Meeting Sponsors receive the following benefits:
Logo placement on conference announcements, publications and website with a link to your website
Logo displayed in conference program
Logo displayed on prominent signage at the event
Exhibit booth space
Sponsor ribbons on name badges to recognize your company's contribution
Additional benefits per tiered sponsor level include:
Concurrent Session Sponsor: $1,750
Receive 2 complimentary full conference registrations
Your company will be recognized as a sponsor of a concurrent session
Your company logo will appear on signage outside the session room
Break Sponsors: $3,000
Receive 4 complimentary full conference registrations
Your company will sponsor a morning or afternoon break during which all attendees will see your logo prominently displayed at the refreshment area
Quarter-page ad in conference program
Lunch Reception Sponsor: $6,000
Receive 6 complimentary full conference registrations
Your company will sponsor the one of the Exhibitor Lunch Receptions
All attendees will see your company name in several locations during lunch
Half-page ad in conference program
Evening Reception Sponsor: $6,000
Receive 8 complimentary full conference registrations
Your company will sponsor the Thursday evening Dinner
All attendees will recognize your company name in several locations around the buffet area; speaking opportunity at the general session
Full page ad in conference program
Additional or partial sponsorship opportunities are available such as sponsoring the tour, a break, special session, reception, or other marketing opportunity. 
For more information please contact Steven Manning at 615-969-1309 or steve@ipc-inc.org